Although, it is too early to comment on Google Plus's success or failure, it surely has become a talk of the town these days. Google has packed this product with some awesome features to deliver a powerful punch. Learning from its past failures - from products like Buzz, Wave, and Orkut - Google, this time, has meticulously worked for the success of every single feature on Google Plus.

Google Plus is packed with smart features. But, some features help it to stand out from the competition.

Scarcity
Like Apple, Google has its own way to intrigue people for its products. Google creates the desire for its beta products by creating scarcity. If your friend is on Google Plus and you are not, it definitely is a matter of grave concern. Scarcity makes Google Plus a highly desired product - money cannot buy you an account.

Virality
Google products spread virally through personal "invites," of course available in limited numbers per user. An "invitation" coming directly from a close-and-trusted friend to use a product demands more attention and quick action than any other existing form of marketing. The probability of the invitee using the product increases many folds. Through viral distribution Google Plus has amassed over 10 million users in just two weeks.
Adherence to Conventions
Google Plus does not have an uncanny resemblance to Facebook's design and interaction by accident. As a matter of fact, Google has stolen most of Facebook's design for Google Plus. Remember the saying, "good designers copy, great designers steal?" Google is aware of users comfort level and expertise with Facebook user interface; and, by stealing the design from Facebook, Google has ensured that Google Plus's design does not overwhelm the users with a "completely" new interface. Using Google Plus is a cake walk for Facebook users.
A Suite of Products with Single Sign On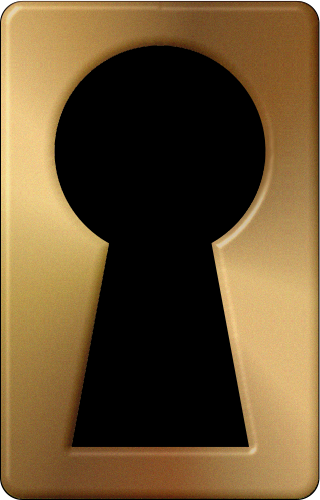 Not all of us are technically savvy to efficiently and effectively manage plethora of username and passwords with a zen-like ease. Managing and remembering these growing number of sign-on credentials is a big pain among web users. Google offers a wide array of products, ranging from: Web, Mobile, Media, Geo, Home & Office, Social, Specialized Search, and Innovation. Google has perfected the complex art of single sign on; the user can seamlessly switch between Google products, if he is already signed on.

Our life goes beyond social networking websites. We routinely use email, documents, rss readers, maps, storage, etc. While Google caters to almost all of our online needs, Facebook and Twitter fail terribly on this front.
Google Bar
Often unnoticed, do not go by its size. Google bar, though, is still evolving, it definitely delivers a punch. It is both simple and powerful at the same time. Google bar not only provides access to all Google products/services in a single container but also takes a real time dashboard avatar - by providing notifications on Google Plus. For sure, in future, like Apple's new iOS 5 notifications, Google will start notifying across its entire product suite.


"Circles" Feature
Most of us face the perennial problem of differentiating between personal and professional messages. Some users use Twitter to market themselves and Facebook to communicate with family and friends. Others maintain two different accounts on Facebook and Twitter - one for personal and the other for professional use. Multiple accounts, obviously, are painful to manage and act as deterrents to many.

Though, applications such as Hootsuite provides an option to integrate various social media websites in one place, it, of course, does not allow adding other popular services such as: mail, photos, videos, blogs, etc. Also, most of the users are technically-challenged to use Hootsuite.

Google Plus seems to - gracefully - solve this tough problem by creating "Circles." Circles enables and empowers the user to create and share messages targeted to specific groups from the same message box with great ease.

Unlike Facebook "Groups," creating a new Circle in Google Plus is a piece of cake. Circle has a great visual interface with intuitive drag-n-drop features to quickly create and edit members.
Stream Filter Feature
The ease with which messages from various circles can be filtered in Google Plus is highly commendable. The quick filtering helps the user to quickly find the messages of his interest instead of mining for relevant messages by reading through a long scrollable list.
"Hangouts" feature
Facebook rushed to launch video chat soon after Google Plus launch. Perhaps, Mark Zukerberg's team needed something to compete with "Hangout." The beauty of "Hangout" is its ability to facilitate multi-party chat. This much desired video-chat feature was just not available for free to the masses.


With Hangout, one can create a live video chat session with multiple people without being a nerd - simply by using Hangout from Google Plus. According to Jay Morgan, a User Experience designer: "Group video chat has a lot of potential for getting people together to make a decision or have a conversation. It's better than a call, and it's better than many 1:1 conversations."

Invisible Chat
For many - obvious and vague - reasons, sometimes we just do not want to make ourselves available on chat. However, we may require to chat with just one person without making ourselves online. Facebook Chat does not allow a user to chat with other users in invisible mode, which is a big drawback. Sometimes, you just do not want to get distracted by other users. Google Plus, however, solves this problem by allowing its user to chat in invisible mode.
Disable Reshare
Google Plus allows its users to disable further sharing of their posts. This feature ensures that sensitive and private information remain in close circles. It enables the user to take control of the information that he shares with his circles.
Message Amplification
Google Plus informs the user about the amplification of a post by displaying the number of times a post is re-shared and the people involved. The names who re-shared the post help the user to identify the amplifiers in his circle, helping him to concentrate on these people.

For all the reasons explained above, it is clear that Google Plus has the potential to stick on the social media landscape for a long time.

Please read my previous posts in a series of Google Plus:

Post I - Is India Heading Towards the Biggest Virtual Migration?
Post II - Why Google Plus Will Click in India?